I'm going to share a little of my background. During the week I get to do cool shit like sit in a cubicle. However, there was a moment in my life when I was an EOD Tech in the Army. EOD is the acronym for Explosive Ordnance Disposal.  i.e. bomb squad. I know – not quite as cool as a cubicle.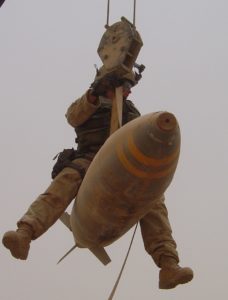 One thing we used to say in the military was, "Complacency kills." We, also, had to be wary of over thinking. Of course, we want to make the right decision (no brainer). Our motto in EOD School was Initial Success or Total Failure. During my time, the Improvised Explosive Devices (IEDs) were our primary threat. Sometimes it was easy to try and train for every scenario, but that's not possible. Imagine being in front of an explosive trying to account for every possibility the bomb maker could have done. Aside from the time that takes, you continue to add variables to your decision making and talk yourself out of solutions. Keep it simple and stick to the basics.
Playing fantasy sports is a bit more forgiving than mitigating an IED threat, just as  over thinking in fantasy sports canalso have repercussions.  As an EOD Tech may try to think of every possible variation of an IED, fantasy players try to figure out all the different scenarios of game day. What will the game flow be? What is the match up? Who may get injured? What if….
As you can see, it's easy, at least for me, to over think a DFS lineup. Sometimes I am swayed by the price tag instead of the statistics. I may want Player A but get tempted by Player B, who naturally costs more. And, as we know, you do not always get what you pay for. I can talk myself out of a player because "everyone else will have that player." Since DFS is not season-long, this is when I want to play outside the box; this is when I abandon the basics.
For DFS is the format where there are acceptable risks that I wouldn't try in my season long leagues.I want to find the obscure player like Ricky Seals-Jones in week 11. It's a guess and an unreliable guess – like opening a suspicious package without any investigation because there was the smell of cookies. Sometimes that means paydirt, but that does not make the approach valuable. What are the projected points and value? What calculated risky player do I want at a low price so I can pay up for high probability Antonio Brown points? In other words, keep it simple and stick to the basics.
Playoffs  invoke the urge to over think rosters and lineups. Continue doing what got you to the playoffs. Don't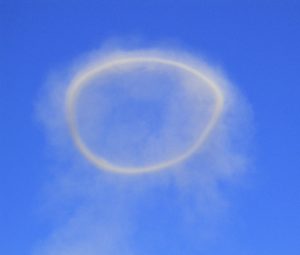 Kyle Shanahan your playoffs or Super Bowl. It is not likely that there is a player on the waiver wire that is going to win you the Super Bowl. This is not a good time to drop a player with value for a one game streak. Looking at weeks 14-16 schedules is useful; just don't over think it. Just because Bortles has a good match up does not mean he plays over Brady. Keep it simple. If you lose, you still wake up the next day. Hopefully, you had fun and you are happy for the opportunity to play.
Follow Elaine @ElaineC_speaks.