The NBA is fantastic and there are so many things to talk about each and every week. Whether you are a Fantasy Basketball fanatic or just a fan here is ten things about the NBA that I want you to know about as we head into week nine of the NBA season!
Best NBA Games to Watch this Week
Monday December 11: Portland Trail Blazers at the Golden State Warriors. The Warriors Stephen Curry is out but this game should still provide some late night fireworks.
Tuesday December 12: Philadelphia 76ers at the Minnesota Timberwolves. The 76ers center Joel Embiid against the Timberwolves Karl Anthony Towns? What a way to spend a Tuesday night!
Wednesday December 13: Oklahoma City Thunder at the Indiana Pacers. Former Pacers star Paul George returns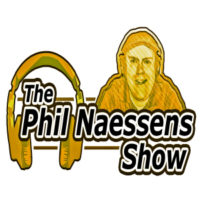 to Indiana for the first time since demanding to be traded. Former Thunder shooting guard Victor Oladipo is tearing it up with his new team after struggling with the Thunder. There should be plenty of fireworks in this one.
Thursday December 14: Los Angeles Lakers at the Cleveland Cavaliers. The Cavaliers are on a roll and take on a Lakers team that at times can be exciting to watch. Let's hope Thursday is one of those times!
Friday December 15: San Antonio Spurs at the Houston Rockets. The rivalry between these two Texas teams has always been fun to watch and hopefully Spurs star Kawhi Leonard will be on the floor!
Saturday December 16: Oklahoma City Thunder at the New York Knicks. The Knicks beat the Thunder in OKC earlier this season. The Thunder should have revenge in mind. This should be fun!
Sunday December 17:  Indiana Pacers at the Brooklyn Nets. Two of the fastest paced teams in the NBA hit the floor in Brooklyn on Sunday afternoon.
You are a Happy Fantasy Basketball Owner If
You have players on your roster from the Brooklyn Nets, Boston Celtics, Charlotte Hornets, Cleveland Cavaliers, Detroit Pistons, Houston Rockets, Los Angeles Clippers, Memphis Grizzlies, Miami Heat, Minnesota Timberwolves, Oklahoma City Thunder, Portland Trail Blazers, Toronto Raptors and Washington Wizards as each team has four games on their schedule this week.
Waiver Wire Pickup of the Week
With Phoenix Suns shooting guard Devin Booker hitting the shelf for the next three weeks you might want to consider Boston Celtics PG/SG Marcus Smart to help you fill the gap. Over his past five games Smart is averaging 10.2 points, 2.4 rebounds, 6.4 assists and two triples per game on just over 30 minutes of action. For the season Smart is shooting 31 percent from the floor and 71 percent from the line so those numbers shouldn't hurt you that much. The Celtics have four games this week (@Chicago, Denver, Utah and @Memphis) and Smart is widely available industry wide.
You are an Unhappy Fantasy Basketball Owner If
You have players on your roster from the Golden State Warriors, Los Angeles Lakers and Philadelphia 76ers as each of these teams have only two games this week.
Tweet of the Week
This tweet from Rotowire Fantasy sports expert Alex Rikleen is spot on and deserves this week's Tweet of the Week!
Dear everyone,

STOP CONTACTING PLAYERS ABOUT YOUR FANTASY TEAMS.

Really not sure why this is hard.

Love,

All the people who aren't stupid obnoxious fantasy managers https://t.co/bdT41bU8Uj

— Alex Rikleen (@Rikleen) December 4, 2017
Dunk of the Week
Utah Jazz rookie sensation Donovan Mitchell has been amazing this season and this dunk against the Los Angeles Clippers is this week's Dunk of the Week. Lay the hammer down young fella!!
Target Teams Allowing the Most Points in the Paint
Points allowed in the paint should matter to DFS players. Finding players who can attack these teams should become part of your daily research. The worst offenders in the NBA are the Los Angeles Lakers (49.6), Orlando Magic (49.5), Indiana Pacers (49.2), Phoenix Suns (49.0) and the Denver Nuggets (46.8). Here are some examples you can check out for week nine.
Monday December 11:   While the Golden State Warriors might not be bottom five in points in the paint allowed they are in the bottom half of the NBA with 46.2 points in the paint per game. The Warriors host the Portland Trail Blazers Monday and if there were ever a time to use Trail Blazers center Jusef Nurkic or a punt play like power forward Noah Vonleh Monday night would be it.
Tuesday December 12: The Detroit Pistons host the Nuggets. That puts Pistons center Andre Drummond CLEARLY into play against the likes of Kenneth Faried and Mason Plumlee. You might also want to consider Sacramento Kings center Willie Cauley-Stein against the Suns revolving door center situation.
Wednesday December 13: The Oklahoma City Thunder travel to Indiana to play the Pacers. Forget all about the Paul George returning to Indiana narrative and instead look to the Steven Adams should dominate the weak Pacers interior defense money in the bank narrative.
That should hopefully give you some idea as to how that works.
Jahlil Okafor Finds a New Home
On Thursday December 8th the Philadelphia 76ers traded Jahlil Okafor, Nik Stauskas and the New York Knicks second round pick in 2019 for Brooklyn Nets power forward Trevor Booker.
From a basketball fans standpoint I'm happy for Okafor; he gets a fresh start that he needs with an organization that could actually use him and might even play him!
From a Fantasy Basketball standpoint it's hard to pass up a player averaging 14.6 points, 5.6 rebounds, and 1.1 blocks with a 51 percent field goal percentage and shooting 67 percent from the line. His ownership understandably saw a pretty huge spike based on the trade but until we know for sure how he fits into the Nets plans for this season I'm going to pump the brakes on him……for now anyway.
The 76ers already have a crowded frontcourt so Booker owners might take a hit on this one. The 76ers gave up literally gave up next to nothing for him and he's on an expiring deal meaning getting him on the court might not be their top priority. Since I doubt Booker is tradable I would suggest dropping him.
Does Stauskas have value? I don't believe that he does. He isn't on my radar in any Fantasy Basketball format nor should he be on yours.
How to Avoid Getting "Popped"
San Antonio Spurs Head Coach Gregg Popovich is the best coach in the NBA; heck he's arguably the best Head Coach in the history of the NBA. And because of his crazy rotations and resting players he is reviled in the Fantasy Basketball community.
There's a real simple formula to avoid getting "popped";  normally he plays his big name players at home so if the Spurs star you want to use is at home then go ahead and play him as there is a very good chance that player won't be a late scratch.
For example; at the time of this writing LaMarcus Aldridge and the Spurs have played 14 home games and lo and behold Aldridge has played in each and every one of those games. In fact the only game Aldridge has missed for "rest" was this past Sunday's away game with the OKC Thunder.
For this season the only player this should apply to is Aldridge; we have no idea what will happen when Kawhi Leonard returns but if he is healthy he will never be rested during home games either. Everyone else is fair game to be "rested" and when he does rest players he will play whomever he likes wherever he likes for as long as he likes.
And just like Leonard Fournette he doesn't care about our fantasy teams either.
The Best Fantasy Advice I Have Ever Received
Over the years I have received plenty of sound Fantasy Sports advice; I have read countless magazine articles, blog posts and the like as well as listening to radio shows and podcasts produced by some of the top experts in the business. Many of the writers and broadcasters have become friends and colleagues and I cherish each and every one of them for their contributions to both my life as well as my bank account.
I can't even remember where I heard this as it's been years now but the best piece of advice I ever received was this;
"Long shots rarely if ever payoff so stick with what's most likely to happen".
Seems pretty obvious but sometimes we outthink ourselves and play that minimum priced player in a great spot because said player is in a great spot. The problem is these players rarely outdo what they are expected to do. After all there is a reason they have the price tag they have and probably why they haven't cracked the regular rotation.
I'll give you an example; Memphis Grizzlies PG Andrew Harrison is someone some are touting as some sort of bargain DFS NBA player. As of Friday December 8, 2017 he is priced at $4100 and listed as a shooting guard. If you want to win a GPP you will need to get at least 32 FanDuel points for him and that's just not likely going to happen. Especially when you consider he hasn't scored more than 22 FanDuel points in a game this season and the game he did he played eight more minutes than his usual allotment AND against a horrible New York Knicks backcourt defense.
Building better lineups with what is most likely to happen will lead you to better results than throwing out darts that in the end will only disappoint you.
Have fun with the NBA this week!