The canary was once used by coal miners to detect toxic gases like carbon monoxide such that when the bird had trouble breathing then problems lay ahead for everyone in the mine. Meaning referring to someone as the canary, refences the one being "sacrificed." In the military, when we trained for a chemical attack, the canary is the first one (the least necessary) to take off the gas mask and make sure the air is clear. A common assumption is that the lowest ranking is the canary; however, that is not necessarily the truth, for example If the lowest ranking is your only medic, someone else is taking off the mask.
So, how does this apply to fantasy sports? I often read articles about players on the waiver wire. So, I get excited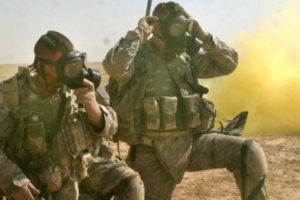 to add a player. Wait… who do I drop? Who will be my canary? I have found that there are some positions I'm more willing to sacrifice for a hot streak or future potential. Who will remove their mask? What position is "least necessary" based on the value of the player and how easily that player can be replaced. I do not advise deciding based only on points (i.e. rank), especially in the beginning of a season. Some players are slow to start or go into slumps and may have fewer points than a player on the waiver wire. To help, I check the last three years' stats.
Hockey – if there is an available forward I want, an extra goalie tends to be my canary.  The top goalies on the waiver wire are almost equal in points value and they are not scarce. So, when I go to replace my back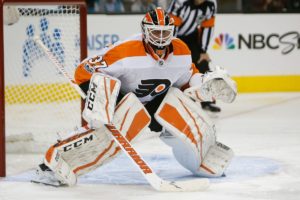 up goalie, it should not be difficult. Good defenders are fewer and more difficult to replace. About a month ago, I wanted to add Brock Boeser. I didn't want to give up any of my forwards or defenders, so I dropped my extra goalie, Brian Elliott. I later added Charlie Lindgren. Boeser is a stud. Oxygen!
Baseball – Baseball is fun because of prospects. Admittedly, this is where I get into trouble. Like hockey, baseball is a long season and players can be slow to start or have slumps. I may want to ride a Kevin Kiermaier streak or sit on a Cody Bellinger. I tend to let my extra pitchers, not closers, test the air. These are the pitchers most likely to be used for streaming, like Taijuan Walker. This past season, 2B and SS positions were difficult to replace; those players, like medics, seldom removed their masks. However, I did learn a valuable lesson this past season. Although my hitters were stacked, I fell behind in games for my pitching. Once I started streaming pitchers, others were streaming pitchers also. I lost too many points from un-played games. Lesson learned
Football – With the shorter season and bye weeks, football has different challenges. During the season, I tend to hoard RBs and WRs. To do so, I do not carry an extra QB, TE, K, or D. After the top QBs and TEs, the player value drops and serviceable players can be found on the waiver wire. I worry about bye weeks as they come. It's very possible an injury will free up a roster spot to stream a needed position. If I have to give up an RB or WR, who is the least necessary? What player is not producing? What player has limited opportunity in the future?
What player is least likely to get picked up? For playoffs, the canaries change a little. To better posture my team, I will strengthen weaknesses and make sure I have a backup QB, TE, and even D. If something happens to one of my players, I don't want to compete on the waiver wire for a backup. My opponent may be me and pick up what I need to block. Yes, I can be a Richard (can I say "dick" here?). Who takes off the mask? Players like Javorius Allen:  He is not scoring points and would just sit the bench. Furthermore, Allen needs three injuries to become relevant. I dropped him and kept RBs like Matt Breida and Austin Ekeler since they only need one injury to become lead RBs.
Deciding who takes off the mask is a difficult decision. Choosing wrong can cause regret. Different factors should be considered. Some factors to consider are production, position value, past performance, team makeup and usage, and schedule. But once your canary falls over, Run!
Follow Elaine @ElaineC_Speaks.