The NBA is fantastic and there are so many things to talk about each and every week. Whether you are a Fantasy Basketball fanatic or just a fan here is ten things about the NBA that I want you to know about as we head into week 17 of the NBA season!
Best NBA Games to Watch this Week
Monday February 5: Portland Trail Blazers at the Detroit Pistons. The Trail Blazers dynamic backcourt meets the new look Pistons in what should be a fun night of basketball in Detroit.
Tuesday February 6: Boston Celtics at the Toronto Raptors. Two of the top teams in the East square off in "White Vegas" for a battle that could have seeding implications as both teams battle for the top spot in the East.
Wednesday February 7: Minnesota Timberwolves at the Cleveland Cavaliers. If you are playing DFS NBA on Wednesday be sure and play the Timberwolves Andrew Wiggins. In seven games against Cleveland Wiggins is averaging nearly 30 points a game against the Cavaliers!
Thursday February 8: Boston Celtics at the Washington Wizards. Two of the top teams in the East square off in a Wednesday night fight with playoff ramifications? I am there!
Friday February 9: Los Angeles Clippers at the Detroit Pistons. Brand new Piston Blake Griffin plays against the team that traded him last week? This one could get interesting!
Saturday February 10: San Antonio Spurs at the Golden State Warriors. Two of the best teams in the west in a nationally televised game on a Saturday night where I will be!
Sunday February 11: Cleveland Cavaliers at the Boston Celtics. LeBron James against Kyrie Irving part III is must see TV and fortunately for us ABC will broadcast the 330pm game nationally.
You are a Happy Fantasy Basketball Owner If
You have players on your roster from the Atlanta Hawks, Boston Celtics, Charlotte Hornets, Cleveland Cavaliers, Dallas Mavericks, Detroit Pistons, Houston Rockets, Indiana Pacers, New Orleans Pelicans, Orlando Magic, Portland Trail Blazers, Utah Jazz and Washington Wizards as each team has four games on their schedule this week.
Waiver Wire Pickup of the Week
The Washington Wizards have four games this week (@Indiana, @Philadelphia, Boston and @Chicago) and if you need a replacement for Kevin Love Wizards power forward Markieff Morris is widely available. Over his past five games Morris is averaging 16.2 points, seven rebounds and nearly two triples a night while averaging 32.6 minutes a game. Morris is shooting 46 percent from the floor and 83 percent from the line and should be a good addition in any Fantasy Basketball league format.
You are an Unhappy Fantasy Basketball Owner If
You have players on your roster from the New York Knicks and San Antonio Spurs as they are the only teams with two games this week.
Tweet of the Week
Cleveland Cavaliers point guard Isaiah Thomas isn't known for his defense; this Tweet from Statmuse tells us just how bad his defense is and is more than worthy of our Tweet of the Week!
Isaiah Thomas currently has a defensive rating of 117.5 with the Cavs.

Not only is that the worst by any player (min 25 MPG) this season, it's in fact the worst by any player in the last 25 years. pic.twitter.com/z6GnkaxhGG

— StatMuse (@statmuse) January 31, 2018
Dunk of the Week
Philadelphia 76ers center Joel "The Process" Embiid has become extremely popular but I don't think Russell Westbrook is that big a fan after Embiid put him on a poster with this devastating dunk!
Replacing DeMarcus Cousins
This past week New Orleans Pelicans center DeMarcus Cousins hurt his Achilles and is out for the season. Cousins was in the middle of a career year and exceeded his 13.4 ADP ranking. Now that he and his production are lost for the season how on earth can General Managers replace him?
The short answer is that you can't; you won't find anyone on your league waiver wire that will even come close to his production but we can't just give up and take a zero every week. Here are a few options you can consider for week 17 of the Fantasy Basketball season.
Brooklyn Nets center Jarrett Allen has three games this week (Houston, @Detroit and New Orleans) and over the past five games Allen is averaging just over 21 minutes a night with 12.4 points, 7.6 rebounds, one block and assists with a 57 percent shooting percentage from the floor and 76 percent from the line.  You could realistically use Allen in any league size or format.
Atlanta Hawks PF/C John Collins has four games this week (Memphis, @Orlando, Cleveland and Detroit) and over the past five games Collins is averaging 10.2 points, 8.4 rebounds and nearly two blocked shots per game in just over 20 minutes per night. Collins shoots 59 percent from the floor and 74 percent from the line you can use him in leagues of 12 teams or over.
Dallas Mavericks PF/C Dirk Nowitzki has four games this week (@Clippers, @Golden State, Lakers and @Houston) and over the past five games Nowitzki is averaging 9.8 points, 5.8 rebounds and two triples a night on 23 minutes a game. Nowitzki shoots 45 percent from the floor and 88 percent from the line and would be a good pickup in leagues of 12 teams or more.
Widely Available Streaming Options for Week 15
The NBA Trade Deadline is February 8, 2018 and the following streaming options should be safe to plug in for week 17 of the Fantasy Basketball season.
Monday February 5: Chicago Bulls power forward Bobby Portis has a good opportunity on Monday night against a Sacramento Kings defense in the bottom ten against power forwards this season.  Portis knocks down threes, rebounds and averages between 20-30 minutes a night.
Tuesday February 6: Cleveland Cavaliers PF/C Channing Frye has seen an uptick in minutes since Kevin Love broke his hand and has a nice matchup against an Orlando Magic defense in the bottom ten against centers. Rebounds and triples are what Frye offers in his 20 plus minutes a night since the Love injury.
Wednesday February 7: We are going right back to the well again on Wednesday night with Frye against a Minnesota Timberwolves defense also in the bottom ten in the NBA against centers.
Thursday February 8: Portland Trail Blazers PF/C Ed Davis has had two double doubles in his last five games and multiple blocked shot games in three of his past five. Davis has a good opportunity Thursday against a middle of the pack Charlotte Hornets defense against power forwards.
Friday February 9: I am going right back with Davis on Friday night against a Kings defense in the bottom ten against power forwards this season.
Saturday February 10: Washington Wizards point guard Tomas Satoransky has a nice matchup against a Phoenix Suns defense in the bottom ten in the NBA against point guards.  Expect assists and points with decent shooting percentages from Satoransky on Saturday.
Sunday February 11: Atlanta Hawks small forward Taurean Prince has a great matchup on Sunday against a Detroit Pistons defense that over the past five games has been the worst in the NBA against small forwards.   Expect a little bit of everything from Prince on Sunday.
Tanking NBA Teams and Their FanBase Reactions
I'm no fan of NBA teams tanking; I'm not a big fan of Front Offices busting up their teams in order to lose games just so they can get a higher pick in the NBA Draft. I understand it's the only way small market teams can rebuild their failing franchises but it still stinks
If the fans are paying top dollar to attend their favorite teams home games they should expect the best product a team can put forth on a nightly basis. If Walmart or whatever attempted to pass off inferior merchandise at top dollar it would only make sense that the consumer would go elsewhere.
Memphis Flyer reporter Kevin Lipe and I discussed the Memphis Grizzlies tanking the season away on this week's Beyond the Arc. It was a very good discussion and I think you will enjoy it.
Fantasy Basketball Busts for 2018
Over the past two weeks I shared with you my top ten Fantasy Basketball All Star team. I based these picks solely on where the player is currently sitting on the ESPN Player Rater and where they were drafted according to their Average Draft Position (ADP).
This week I will be fair and name five of the bigger Fantasy Basketball busts thus far for the 2018 season. It will be the same drill as with the All Stars; we will look at their ADP and see how far below that ranking the bust in question failed to reach expectations….and in no particular order here we go.
Did you draft Washington Wizards point guard John Wall in the first round? If you did you already know what a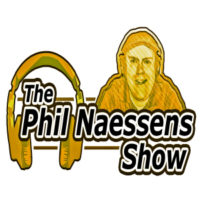 huge disappointment Wall has been this season as he has fallen to number 71 on the player rater. That's a huge drop off for a player still averaging 34.5 minutes a night. Wall is currently out for the next 6-8 weeks with a knee procedure and maybe the knee has been bothering him and is the cause of the drop-off in production. Here's hoping Wall returns to the form that made him an All Star and a top ten Fantasy Basketball player.
Maybe you drafted Miami Heat point guard Goran Dragic in maybe the late fourth to early fifth round looking for a repeat of 2017 and you are disappointed. Well, you should be as Dragic has fallen from his 50.4 ADP down to his current ranking of 99 on the player rater. The odd thing about calling Dragic a bust is that Dragic has exceeded his career averages in several categories but unfortunately Recency bias being what it is he hasn't lived up to the lofty expectations his 2017 season led many to believe 2018 would be.
Orlando Magic point guard Elfrid Payton had an ADP of 55.3 and is currently sitting at 100 on the Player Rater. DFS players scratch their heads over him as he has been in some tasty matchups this season and just hasn't lived up to the lofty expectations many had for him coming into the season. The funny thing is this; Payton's numbers have been steadily on the rise during his brief three year career and this season he is having a career year in points, steals and field goal percentage and is fairly close to his career averages in the other categories. I guess more was expected from Payton but if the season ended today Payton would be a Fantasy Basketball bust.
Remember how good Portland Trail Blazers center Jusef Nurkic was for Portland after his arrival via a trade with the Denver Nuggets? In 20 games Nurkic averaged a double double and it was probably for that reason folks drafted Nurkic at 40.4 and now sits at number 101 on the Player Rater. Nurkic is still putting up career numbers in points, rebounds, assists and blocks but they just aren't good enough for a third round Fantasy Basketball pick are they? I suppose a lesson can be learned here; a 20 game sample size isn't enough to draft a center ahead of players like Al Horford but Recency Bias struck again.
Minnesota Timberwolves shooting guard Andrew Wiggins was the man in Minnesota being one of the youngest in NBA history to reach 3000 points. Then was Jimmy Butler and Jeff Teague came to town and Wiggins saw his Usage Rate drop from 27.5 in 2017 to its current rate of 22.6 percent. Is it any wonder why Wiggins has seen a drop in production in every category but rebounds and triples? Wiggins had an ADP of 41.3 and is sitting today at 110 on the player rater. I don't want to call this kid a bust especially when none of this is his fault but you made me do it.
Enjoy the NBA this week!!
Follow Phil @Flashtennis31 and The Phil Naessens Show.