The NBA is fantastic and there are so many things to talk about each and every week. Whether you are a Fantasy Basketball fanatic or just a fan here is ten things about the NBA that I want you to know about as we head into week eight of the NBA season!
Top NBA Games to Watch Today
Monday: Phoenix Suns at Philadelphia 76ers: Watching two young fast paced teams is a great way to begin the week.
Tuesday:  Washington Wizards at Portland Trail Blazers: The Wizards John Wall is out but it should still be a fun game to watch.
Wednesday: Detroit Pistons at the Milwaukee Bucks: Two of the best teams in the Eastern Conference on a Wednesday night? Count me there!
Thursday: Los Angeles Lakers at Philadelphia 76ers: Rookie of the Year frontrunner Ben Simmons faces a Lakers team featuring the first pick in the 2017 NBA Draft.
Friday: Boston Celtics at the San Antonio Spurs: Two of the top franchises in NBA history square off in a Friday night fight worthy of the National TV coverage and lucky for us we get to watch it.
Saturday: Houston Rockets at the Portland Trail Blazers: I can't think of a better way to spend a Saturday night then watching two of the top back courts in the NBA facing each other.
Sunday: Boston Celtics at the Detroit Pistons: Forget about the afternoon NFL game and tune in to this 4pm game. You won't be sorry you did!
You are a Happy Fantasy Basketball Owner If:
The Atlanta Hawks, Boston Celtics, Charlotte Hornets, Chicago Bulls, Cleveland Cavaliers, Dallas Mavericks, Denver Nuggets, Detroit Pistons, Indiana Pacers, Memphis Grizzlies, Milwaukee Bucks, New Orleans Pelicans, New York Knicks, Orlando Magic, Philadelphia 76ers, Phoenix Suns, San Antonio Spurs, Utah Jazz and Washington Wizards as each NBA team as four games this week.
You are an Unhappy Fantasy Basketball Owner If:
The Houston Rockets, Los Angeles Clippers, Los Angeles Lakers, Miami Heat and Portland Trail Blazers have only two games this week. Every other NBA team has three games on their schedule.
Waiver Wire Pickup of the Week
New York Knicks shooting guard Courtney Lee has been on fire over his past five games averaging 17.8 points, 3.2 rebounds, 3.4 assists, 1.6 steals and nearly two three pointers a night while averaging 32 minutes per game. Lee is shooting 48 percent from the floor and 92 percent from the free throw line and has a Usage Rate of 15.7 percent this season. The Knicks have four games this week (@Indiana, Memphis, @Chicago and Atlanta) and is widely available across the season long Fantasy Basketball industry. Check out the highlights from his monster game this past week against an Atlanta Hawks team he plays next Sunday.
Dunk of the Week
Charlotte Hornets center Dwight Howard might not be the most popular player in the NBA but he might be winning some fans in Charlotte with this nifty crossover dribble and poster worthy dunk over Toronto Raptors power forward Serge Ibaka.
The Memphis Grizzlies Fire Head Coach David Fizdale
On Monday the Memphis Grizzlies fired Head Coach David Fizdale. This move happened the day after the Sunday night fourth quarter benching of Grizzlies All-Star center Marc Gasol. Whether this benching was the reason Fizdale was fired is really a moot point now; Fizdale is gone and there is nothing anyone can do about this.
Of course this produced hot takes from darn near every national NBA writer, radio host and just about everyone else involved with "covering" the NBA. The problem is that NONE of them got anything right about the Gasol benching or the Fizdale firing.
I don't say these things about national media guys to disparage anyone; I find that most of the national guys are competent and offer extremely useful insight however the media ACTUALLY inside the arena and cover the team on a daily basis are the ones I listen to as they provide inside information that NONE of us actually has.
Case in point: I co-host the weekly podcast Beyond the Arc with Memphis Flyer reporter Kevin Lipe. Kevin is a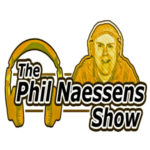 credentialed NBA writer who attends all or most of the Grizzlies home games and has for years. He's in the locker room and personally knows the players, coaches, front office people and darn near everyone else associated with the Grizzlies.
I'm not saying you should listen to this podcast because I'm on it; far from it! I'm just the crazy radio guy that Kevin has graciously allowed along for the ride. He could do the show without me and it would probably be better. What I am saying is you should listen to him talk about what really happened on Sunday night and all the things that led up to the Fizdale firing. Plus Lipe shares insight into the relationship between interim Head Coach J.B. Bickerstaff and Gasol as well as several other nuggets that as a basketball fan, Fantasy Basketball pro and sports better I find highly beneficial. I invite you to listen below!
Worst Three Point Shooting Defenses
Daily Fantasy Basketball players are always looking for some type of edge; they are also looking for the least expensive plays to surround their high priced studs. One thing I like to do is find cheap shooting guards against teams that give up a bunch of three pointers and pick on the worst offenders.
The bottom five teams giving up the most points via the three pointer are the New York Knicks (37.4), Sacramento Kings (37.1), Atlanta Hawks (36.0), Cleveland Cavaliers (35.5) and the Denver Nuggets (34.9). Below are some ideas I have this week!
Monday: Indiana hosts the Knicks and that means inexpensive players like Bojan Bogdanovic should be on your radar. You could also look at the Cavaliers/Bulls and consider inexpensive Bulls players like Justin Holliday. Finally the Hawks host the Nets Allen Crabbe or DeMarre Carroll might have big nights.
Wednesday: The Cavaliers host the Kings and there is plenty to choose from on both teams. The Hawks travel to Orlando and I would look at Evan Fournier in that one. The New Orleans Pelicans host the Nuggets so you might want to consider the Pelicans E'Twaun Moore on Wednesday night.
I don't want to get too far ahead of myself but I think you get the idea.
Fantasy Basketball Sell High Candidates
We're heading into week eight of the Fantasy Basketball season and now might be a good time to consider how to improve your roster. One great way to do this is to trade a player or two exceeding expectations in the hope that you can strengthen the week links on your roster. I have a few candidates for you to consider.
If you drafted San Antonio Spurs PF LaMarcus Aldridge in the mid fourth round to early fifth round you are probably one happy camper. Currently he's having a career type of year but these numbers are without Kawhi Leonard. Can he continue posting up these numbers when Leonard returns? Currently Aldridge has a 27 percent Usage Rate that is four percent higher than his previous two seasons playing alongside Leonard. You can gamble that Aldridge will continue this pace but it's unlikely that he will.
You probably found Utah Jazz shooting guard Donovan Mitchell on your waiver wire and that was a stroke of luck on your part.  Mitchell has been posting up some amazing numbers and has entered the Rookie of the Year conversation however we don't have a large sample size to work with in terms of sustainability. Why take a chance on a player that probably cost you nothing to acquire?
Boston Celtics small forward Jayson Tatum is another rookie who has been having a fantastic season but much like Mitchell can we really trust his numbers over a long season? I'm betting there are many who believe that he can and maybe he will but his value this season probably won't be as high as it is right now so maybe it might be a good idea to profit from his currently incredible stats!
LeBron James Gets Bounced
LeBron James played 1082 regular season games and another 217 playoff games without getting ejected from a game. As someone who has watched James play plenty and have witnessed him cuss out official after official I'm surprised James getting run a lot sooner.  NBA referee Kane Fitzgerald became the first official in NBA history to say enough is enough to James yapping, air punches and over the top histrionics and said adios to the future Hall of Famer……watch it all below!!
Tweet of the Week
In anticipation on how Memphis Grizzlies center Marc Gasol will be treated by hometown fans on Friday night against the San Antonio Spurs this tweet is priceless!
If you boo Marc tomorrow that is your right. Just know that it is my right to learn your identity and boo you every time you are in public until a restraining order is filed.

— Beginning to look not like Grizzmas (@deepfriedcouch) December 1, 2017
Follow Phil @Flashtennis31 and at The Phil Naessens Show.