Heading into Week 16 it's safe to say that the fantasy season is winding down. That means its time to recap and look forward to 2018. A handful of players who had struggled in 2016 seemed to have gained a complete revival this season.
2017 also presented a handful of rookies who made names for themselves as future superstars. Unlike this past season, where we had a lot of question marks in the first two rounds, it appears the first two rounds of the 2018 draft are going to be STACKED. Here are my projected first round picks.
1st:   Le'Veon Bell – Steelers –  I don't think much of an argument can be made for a player to go ahead of Bell. Running Backs simply score more points than Receivers, and in any sort of PPR format Bell is in a league of his own. Sure there are other Backs who have scored strong seasons, but Bell has done it regularly for years now. As long as he remains on the Steelers roster he should also remain as the first overall pick in fantasy.
2nd:   Antonio Brown – Steelers –  Antonio Brown is the best receiver in the NFL. He has made that clear in both his consistency and ability to remain healthy. The All-Pro receiver has been top 5 fantasy WR in each of the past 5 years averaging an astounding 1569 receiving yards and 11 touchdowns through that span. This is by far the safest pick in the first round.
3rd:   Ezekiel Elliott – Cowboys – A suspension hindered Elliott from reaching his full potential and the team as a whole felt the consequences. Expect Zeke to hit the ground running next season. As a rusher Elliott has been top 5 on a points per game basis in each of his first two seasons. His only knock is his involvement in the passing game which is also trending in the right direction.
4th:   Todd Gurley – Rams –  What an amazing turnaround for Todd Gurley this season. He went from averaging 3.2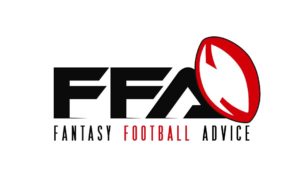 YPC to 4.6. He also jumped from 7.6 YPR to 11.7 setting career highs in touchdowns and yards. This MVP candidate is sure to attract a lot of buzz this offseason but his poor performance in 2016 may hinder him from moving much higher. Clearly Gurley's struggles were more of the Jeff Fischer effect than a reflection of his true ability.
5th:   Odell Beckham Jr – Giants –  Boasting some of the best hands in The NFL, Odell Beckham Jr is one of the flashiest players in the league. A bad hit ended his season but there is no concern going into 2018. Eli Manning should remain the QB and Beckham's role in this offense will remain unchanged. OBJ's game breaking upside makes him a virtual lock to be taken in the early first round.
6th:   David Johnson – Cardinals – 1000 rushing yards and 1000 receiving yards was the goal for David Johnson. Unfortunately a wrist injury in his first game knocked the pro bowler out for the season. Regardless, Johnson's finish as the number one scoring fantasy player in 2016 will warrant an early pick. This Cardinal's backfield certainly struggled without him so Johnson's role in this offense is as secure as it comes.
7th:   DeAndre Hopkins – Texans –  On pace for 1500 yards and a career high 14 TDs Hopkins becomes an intriguing option in drafts. Nobody wants to pick Hopkins this early but the fact is he deserves it. Nuk has performed as a top 5 WR for the second year in his career with absolute garbage at QB. The quarterback concern is understandable but with the return of the rookie sensation Deshaun Watson, there is a chance Hopkins exceeds his totals in 2018.
8th:   Kareem Hunt – Chiefs –  After lighting the fantasy world on fire in his first four weeks, Kareem Hunt came crashing down to earth. A stretch of five poor performances disappointed fantasy owners but those who remained faithful were rewarded in the fantasy playoffs. His revival came at the perfect time and will smooth over any hard feelings heading into the 2018 draft.
9th:    Julio Jones – Falcons –  It's almost a travesty to be taking Julio Jones this late. The fact is that this offense just doesn't run through Julio like it once did. Jones still provides week winning upside as seen by his 12-252-2 performance in Week 12. For that reason and his raw talent alone, he must be taken in the first round. Barring injury he essentially played at his floor in 2016 and still has room to improve.
10th:   Alvin Kamara – My vote for fantasy MVP has to go to Alvin Kamara. He was the best value pick in the draft and has led many teams to a fantasy championship. While others may take Kamara earlier on his production from a per touch basis, I tend to prioritize volume. Mark Ingram has one more year under contract and if Kamara's efficiency takes a hit then he may not return the top end RB1 value most owners are expecting. Regardless he is a sensational player and extremely fun to watch. Taking Kamara comes with risk but provides a type of upside we may not have ever seen.
Follow Dare @DareMaybury and at Fantasy Football Advice.