D'Onta Foreman RB, Texans: torn Achilles
The Texans aren't expecting good news today on Foreman's MRI. They believe he suffered the dreaded Achilles tendon tear while scoring the first touchdown of his NFL career. Foreman ran to the right side and weaved his way to a 34-yard touchdown run, but as he was accelerating past a defender and crossed the goal line, his left leg was clipped. He fell to the ground in pain and had to be carted off of the field.
If Foreman did suffer a torn Achilles as expected, his season would be over and surgery would be needed. The recovery time is typically around nine months, so he could be ready around the start of next season if his recovery goes well. Foreman is an exciting young player and yet another tough loss for the Texans. First J.J. Watt's season ended with a tibial plateau fracture, then Deshaun Watson, a favorite for rookie of the year, tore his ACL.
 Chris Thompson RB, Redskins: fibula fracture with possible ligament damage
The Redskins have now lost a running back for the season in back-to-back weeks. First it was Rob Kelley, who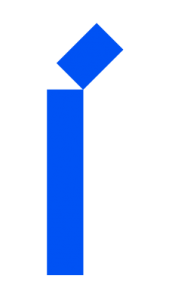 suffered a high ankle sprain and MCL sprain. In week 11, Chris Thompson got rolled up on from behind as Kirk Cousins tried to scramble for a first down. His right leg got caught under the defender and rolled out with extreme force. Our initial prediction of a fibula fracture with ligament damage has already been partially confirmed. An x-ray showed the fibula fracture, and he will undergo an MRI Monday to look for any additional damage in the ankle.
Thompson will now be placed on IR and needs surgery to stabilize the fracture. He will need at least 8 weeks to recover, but his recovery time will depend on the extent of any ligament damage. The Redskins will now rely on Samaje Perine, who isn't nearly as versatile or explosive as Thompson. Thompson lead the team in rushing and receiving yards and had six touchdowns.
 Robert Woods WR, Rams: shoulder injury
Robert Woods was having a nice day (8 receptions, 81 yards) before leaving with a shoulder injury in the fourth quarter. He was seen leaving the stadium with his left arm in a sling. Woods has been the Rams best receiver over the last month, and losing him would be a big challenge for this Rams offense.
Woods will undergo tests on Monday to determine the exact injury he is dealing with. If there is any damage to his rotator cuff or labrum, it would likely be a season-ending injury. The team is optimistic that he avoided a serious injury, but only an MRI can confirm. Based on the way he landed on his shoulder, a moderate AC sprain is a likely diagnosis and would allow him to return this season.
 Kelvin Benjamin WR, Bills: right knee injury
Benjamin hasn't been the same player since tearing his left ACL in 2015, but this time it was his right knee that was hurt. Benjamin was involved in an outside and frontal blow to his right leg after a 20-yard reception. This type of hit can lead to a few serious injuries — ACL tear, patellar tendon tear or MCL injury — but it isn't always season-ending.
The Bills will send Benjamin for an MRI on Monday, but a season-ending injury isn't a certainty. If it was an ACL tear or patellar tendon tear, we would likely have already heard about it. An MCL sprain is a likely diagnosis that often occurs when the outside of the knee is hit with force. Recovery time depends on the severity. Right now the Inside Injuries algorithm is calculating a four week Optimal Recovery Time. He has been in the Elevated or High Injury Risk every week over the last two seasons due to concerns over his knee, and now he has fallen even further into the High Injury Risk Category. Benjamin is a great player, but he can't seem to stay on the field.
 Jay Cutler QB, Dolphins: concussion
Cutler took a blow to the head on the final play of the first half and entered concussion protocol. He did not return to the game and has a week to get cleared if he is going to play against the Patriots. Cutler does not have a history of concussions, but it is no guarantee that he will be ready to play in week 12. Cutler also missed week 8 due to cracked ribs.
The Dolphins' offense looked much better with Matt Moore under center. If Cutler can't go, he will get the start again. Moore put up a poor performance as a fill-in for week 8, but he had very little time to prepare. Even if Cutler does get cleared, they should consider a QB change as Moore has shown much more upside in the few minutes he has been on the field.
 Jake Elliott K, Eagles: concussion
The Eagles had no problem finishing the Sunday night game without Jake Elliott, who is in concussion protocol. Philadelphia got out to an early lead and were successful on 3 of 4 2-point conversion attempts, but they will want Elliott back for week 12 against the Bears. Elliott was hurt on the Eagles' opening drive. He lead with his head as he tackled Cowboys' returner Ryan Switzer. Elliott was later sent out to kick a 34-yard field goal and missed. That's when he was pulled by the team physician to be evaluated for a concussion.
Elliott joined the team in September when they lost Caleb Sturgis to a hip flexor injury.
He now has a week to clear concussion protocol, which is possible but no guarantee. The Eagles will likely bring in a few kickers this week for a tryout so they have a backup in place if necessary.
 Duke Johnson RB, Browns: shoulder injury
Johnson was banged up on Sunday, injuring his shoulder. He played well despite getting hurt, and this shouldn't be a long-term concern. With a one week Optimal Recovery Time, Johnson will be ready to go next week. He remains a Low Injury Risk and his Health Performance Factor is a solid 70%, Above Average.
Follow Virginia @VZakas and at Inside Injuries.